SPECIALIST CONTRACTORS FOR THE YORKSHIRE AND HUMBER REGION
CCUK is a specialist asset maintenance contractor for the repair and refurbishment of structures and buildings.
OUR SERVICES
Concrete Repair and Crack Injection
Specialist Cleaning and Coatings
Corrosion Control
Membranes
Anchors and Ties
Resin Injection, Leak Resolution and Curtain Grouting
Composite and Structural Strengthening
OUR SECTORS
PIPELINES & BULD LIQUID STORAGE
WATERFRONT STRUCTURES (PORTS & JETTY'S)
TRANSPORTATION INFRASTRUCTURE

CONCRETE REPAIR SERVICES
CCUK is one of the leading specialist contractors for concrete structures and buildings operating across the UK through a network of 3 regional hubs. We provide a comprehensive repairs, strengthening and maintenance service for all concrete structures across our key core sectors. CCUK deliver proven and cost effective repairs and strengthening options which exceed our clients' objectives of upgrading and extending the life of their structures.
CCUK are flexible and we work collaboratively with our clients, with our head office and core staff based in Hull we are perfectly positioned to service the Hull and Humber region as we consider it home.
Spraying Concrete,
is commonly the most efficient method of concrete application, it exhibits particular properties that can often make it far superior to poured or hand applied concrete; this very fast application also has a high strength and extremely durable finish, the reduction in requirement for formwork also saves significant time and money.
Waterproof Membranes,
and fillers are used to fill leaks, cracks and gaps on any surface that you need, providing a leak tight solution. A menu of specialist Polyurethane, Hydrophobic and Hydrophilic resins are available, we also carry out curtain wall grouting and ground stabilisation.
Waterproofing Systems,
are vast and commonly used, CCUK have experience with all the leading manufacturers of waterproofing and tanking systems to provide 'best fit' solutions.
CCUK can provide a range of basement tanking systems for both internal and external applications, we have the capabilities to carry out full internal render systems to any underground structure to provide a watertight environment.
Resin Injections,
systems offer the benefit of fire and heat resistance where high temperatures often occur. As one of the UK market resin injection contractors our wealth of experience means we offer highly trained concrete repair teams specialising in providing an excellent resin injection service. CCUK provide many different solutions for resin injection repair systems, options are available dependant on the type of structure and failure that is in need of repair.
Abrasive Cleaning & Surface Preparation,
also known as grit blasting or shot blasting is a surface preparation technique used for the removal of coatings from any surface and any structure regardless of the situation. CCUK are also approved Spongejet approved contractors, Spongejet technologies are 'dustless' abrasive cleaning processes that uses recyclable sponge media for reduced airborne dust.
OUR PREVIOUS CONCRETE REPAIR WORK
Concrete Defence Jetty
Quay Power Station
Humber Estuary Power Station
Heysham Nuclear Power Station
View More Projects
DOWNLOAD CASE STUDIES  
WIN AN IPAD WHILE YOU
BROWSE!
Upon downloading our case studies, you'll automatically be entered into our prize draw to win an iPad.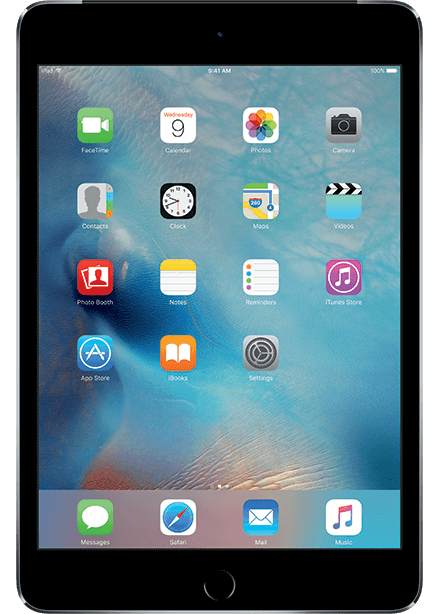 To find out what Composites Construction UK can do to help you, or to enquire about our no obligation feasibility study and cost analysis for your structural repair project, please contact us today.
INSIDER VIEWS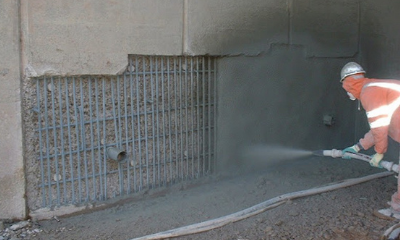 If you're working to rebuild damaged structures like buildings, tunnels, and reservoirs – you may be considering sprayed concrete repairs as a solution. Due to…
Read More
COMPOSITE STRENGTHENING SYSTEMS
Composite strengthening systems are specialist carbon, glass, aramid and hybrid fabrics combined with epoxy resins, which in unique combination create the tested and proven advanced composite systems or carbon fibre strengthening (CFRP).
CCUK are approved installers for most of the worlds material manufacturers including the globally renowned Tyfo Fibrwrap Systems. CFRP is predominantly specified by structural engineers, CCUK will carry out the full design process with the technical team, our experienced and trained installers ensure best quality practices and we will provide you with lengthy guarantees and warranties for extending the life of assets and customer peace of mind.
CFRP has the capability to resolve a host of structural deficiencies or demands in existing structures.
CFRP is capable of enhancing the structural capacity of existing structural elements which require additional strengthening, rehabilitation, and repair. CFRP Systems are primarily used as externally bonded or near surface mounted additions to existing structural elements such as columns, beams, slabs, walls, pipes, tanks, chimneys and structural connections.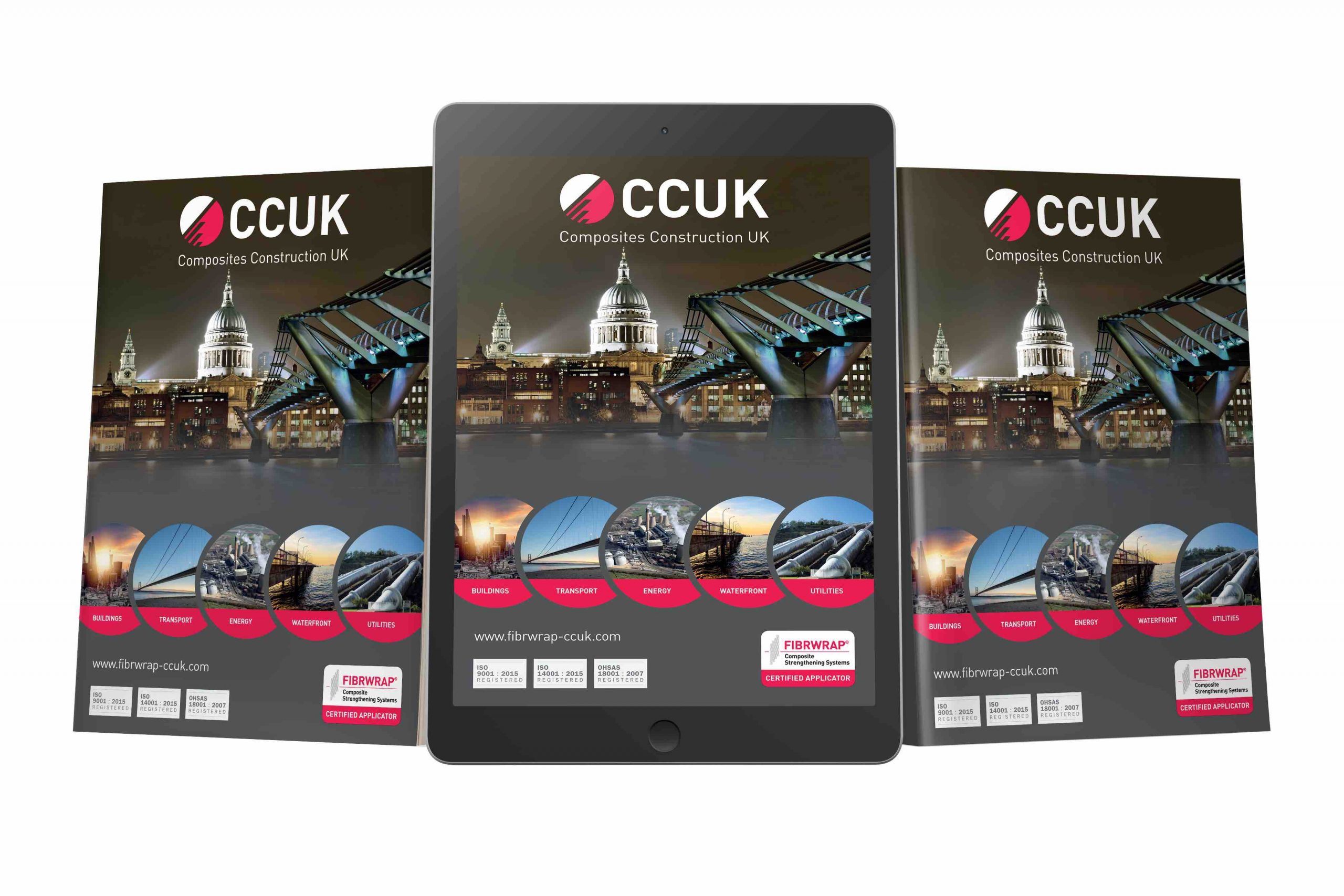 CONTACT